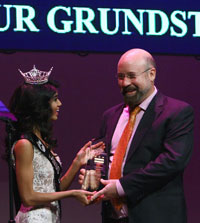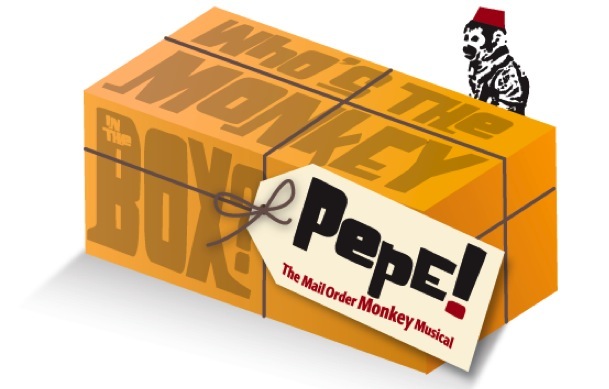 Join BWG's Mailing List
(one or two emails at most a month)
"Much of the credit for A Day at the Museum's success, however, has to go to Brian Wilbur Grundstrom's striking score. It's a curious, often intoxicating mix of chamber ensemble and electronic timbres. No mere incidental music, Grundstrom's score works very much like a modern Wagner opera in miniature — leitmotifs letting you know not just who's on stage, but also if they're good or bad, happy or sad. Syncing live motion to canned music is a notoriously difficult enterprise. If I had just one wish, it would be that one day, this specific Day will get the real accompaniment it rightfully deserves."
"A Day at the Museum is an artful, surprising, and engaging Capital Fringe work .... Just as vital to this purpose is the score of Brian Wilbur Grundstrom who composed the music and also happens to be the play's producer. A celebrated composer, every step, shrug, head tilt, and double-take taken corresponds to the notes of Grundstrom's strong score."
"It was a joy to work with Brian on my last two projects. His dedication to the collaborative nature of filmmaking and the creative process greatly increased the dramatic complexity of my films. Brian has an amazing talent for composing cinematic scores. I look forward to working with him on our next film."

Edward Tyndall Writer-Director, Mobius Films
Brian Wilbur Grundstrom

Composer
The Making of For Whom the Bell Tolls, An Opera in Progress from Brian Wilbur Grundstrom on Vimeo.
An Orchestral Journey Excerpts from Brian Wilbur Grundstrom on Vimeo.
For Whom the Bell Tolls - Recording of An Opera in Progress from Brian Wilbur Grundstrom on Vimeo.
An Orchestral Journey was recorded on July 23 and 24, 2015 at Omega Recording Studios in Rockville, Maryland in July. The studio's orchestra was conducted by Maestro Erik Ochsner and Parma Recordings is doing all the engineering and post production. Works included on the CD are:
Contentment, Poem for Orchestra (2 fl, 2 ob, 2 cl, 2 bn ,4 hn 3 tpt, 3 tbn 1 tb, timp, perc, strings) (10:54) (1999)
Maestro Erik Ochsner and Omega Studios Orchestra
Jubilation! Dance for Orchestra (2 fl, 2 ob, 2 cl, 2 bn ,4 hn 3 tpt, 3 tbn 1 tb, timp, xyl, vibr, mar, perc, strings) (8:20) (2000)
Maestro Erik Ochsner and Omega Studios Orchestra
Suite for Chamber Orchestra (fl,ob,cl,bn,hn,timp,strings)
I. Before the Fall (10:18) (2001)
II. Avalon (12:54) (2002)
III. Celebration (8:00) (2002)
Maestro Erik Ochsner and Omega Studios Orchestra
American Reflections for Strings and Harp (14:32) (2009)
Maestro Robert Ian Winstin and the Millennium Orchestra
Chenonceau (fl,ob,cl,bn,hn,strings) (13:22) (2013)
Maestro Erik Ochsner and Omega Studios Orchestra
Original photos by Matt LeClair
Artwork by Parma Recordings
---
American Reflections premieres in Ecuador
Maestro Jeffrey Dokken is directing La Orquestra Sinfonica de Guayaquil in a concert this Friday that includes Brian Wilbur Grundstrom's American Reflections for Strings and Harp. This is Grundstrom's first performance outside of North America!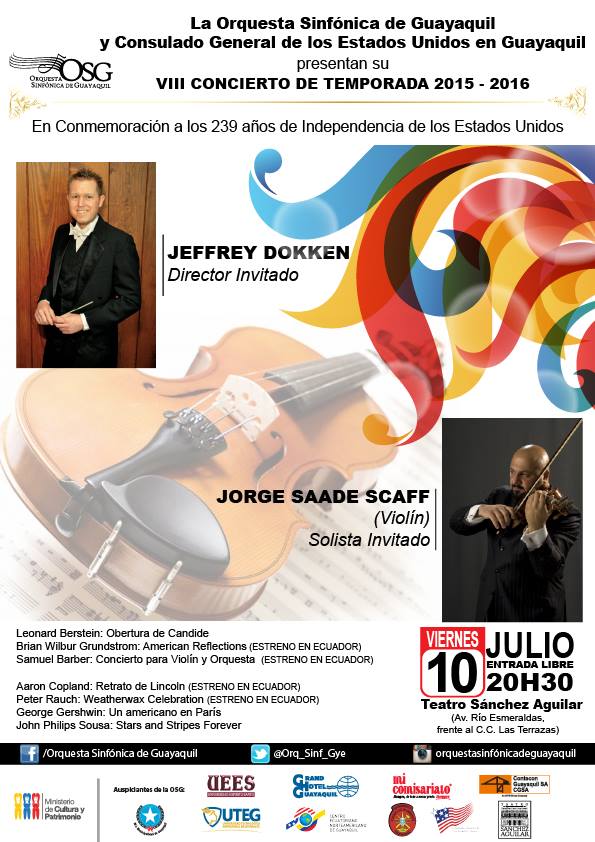 ---
ARC OF LIGHT: A Portrait of Anna Campbell Bliss traces the broad spectrum of this important artist's life and work, ranging from the aesthetic influences of her early childhood and her ground-breaking career as a Harvard-trained architect to her emergence as a cutting-edge artist whose work fuses an astonishing range of elements, including architecture, mathematics, computer technology, painting, printmaking and calligraphy. The documentary film examines the roots of Bliss's art in the Bauhaus school, which flourished in Germany in the 1920s, and how the Bauhaus artists influenced the development of Bliss's extensive contribution to American modern art. Black Opal Productions Cid Collins Walker, Executive Producer and Director
---
---
A New Opera in Two Acts
Music by Brian Wilbur Grundstrom
Libretto by David Dorsen
Book by Ernest Hemingway
Listen to draft of Act 1 Scene 3 below. Saxophone replaces voice.
Brian Wilbur Grundstrom is writing an opera to Ernest Hemingway's For Whom the Bell Tolls. The libretto by David Dorsen is finished, and contains six scenes in two acts. Act I scene 3 will be professionally recorded. As the composer is not widely known, this recording will be instrumental in obtaining a full commission, and marketing to potential donors. Ideally, a co-production with multiple opera companies would provide for shared expenses and greater exposure.

An attorney who has written an award-winning biography of Henry Friendly, one of the great judges of the 20th century, David Dorsen choose Grundstrom to compose music to his libretto.

Hemingway (1899-1961) has earned a place in American culture, and his For Whom the Bell Tolls remains current today. As per the Hemingway estate, there has never been an opera based on a novel by Hemingway. Set in the important historic period of the Spanish civil war during the late 1930's, the novel explores the first direct confrontation between the two main negative forces in the 20th century -- communism and fascism. The story lends itself well to an opera, providing many opportunities for great music, with passion, betrayal, reconciliation, sacrifice, humor, and more. The leading characters are powerful: Robert Jordan (tenor) is the American directed by the Russians to enlist a local band of guerillas to blow up a bridge; Pablo (baritone) is the former leader of the band who betrays the others by throwing away the detonators for the dynamite; the domineering Pilar (dramatic mezzo) is Pablo's wife and has taken control of the band; and Maria (lyric soprano), who has been rescued by the band and represents lost innocence, falls in love with Jordan. The powerful anti-war message resonates with today's audience, and is worthy of exploration.

Designed to be performed on a relatively modest budget, there is no chorus, elaborate scenery or costumes. In addition to the four leads, there are only four singing men in Pablo's band. The orchestration has been kept small for affordability, and includes 2 flutes, 2 oboes, 2 clarinets, 2 bassoons, 2 trumpets, 2 horns, 2 trombones, timpani, percussion, harp and strings (4,4,4,3,2).

The recording will take place at Omega Studios near DC. Their large studio is sufficient to hold the 35 members of the orchestra. The vocalists will be in an isolation booth for more control. The studio has recorded operas before and is known as one of the best in the Washington DC area.
---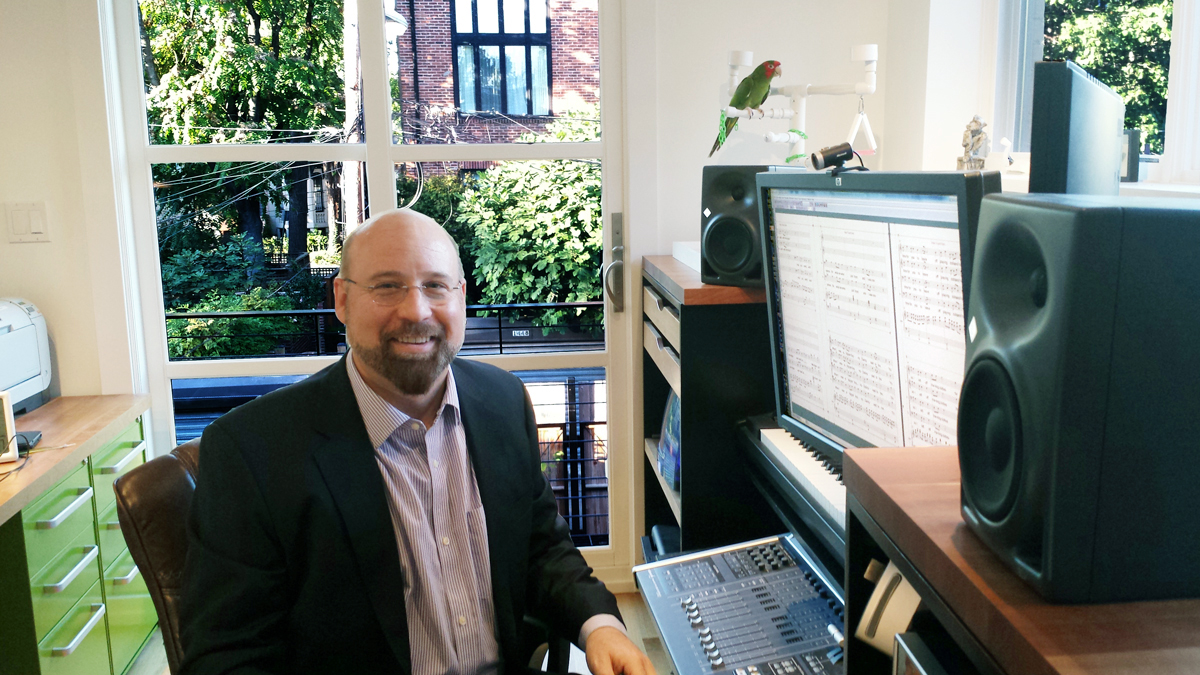 ---
---
---