Buy the original cast recording!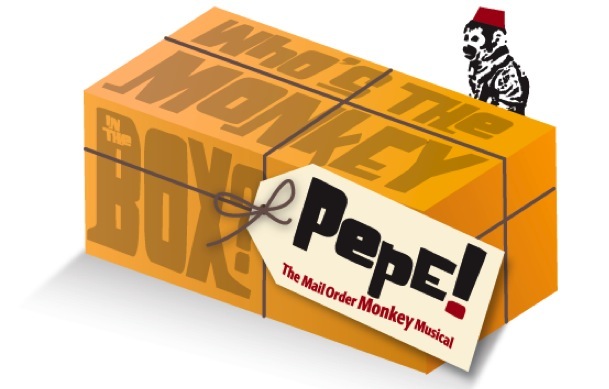 Join BWG's Mailing List
(one or two emails at most a month)
"Much of the credit for A Day at the Museum's success, however, has to go to Brian Wilbur Grundstrom's striking score. It's a curious, often intoxicating mix of chamber ensemble and electronic timbres. No mere incidental music, Grundstrom's score works very much like a modern Wagner opera in miniature — leitmotifs letting you know not just who's on stage, but also if they're good or bad, happy or sad. Syncing live motion to canned music is a notoriously difficult enterprise. If I had just one wish, it would be that one day, this specific Day will get the real accompaniment it rightfully deserves."
"A Day at the Museum is an artful, surprising, and engaging Capital Fringe work .... Just as vital to this purpose is the score of Brian Wilbur Grundstrom who composed the music and also happens to be the play's producer. A celebrated composer, every step, shrug, head tilt, and double-take taken corresponds to the notes of Grundstrom's strong score."
"It was a joy to work with Brian on my last two projects. His dedication to the collaborative nature of filmmaking and the creative process greatly increased the dramatic complexity of my films. Brian has an amazing talent for composing cinematic scores. I look forward to working with him on our next film."

Edward Tyndall Writer-Director, Mobius Films
Brian Wilbur Grundstrom

Composer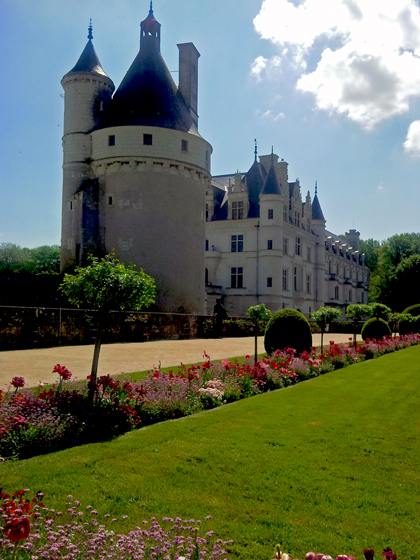 Chenonceau
Music for Wind and String Quintets
World Premiere
The North/South Chamber Orchestra
Max Lifchitz, conductor
Sunday, February 16, 2014 at 3 PM
Christ and St. Stephen's Church
120 West 69th Street
(between Broadway & Columbus)
New York City
Admission is Free
Please gather for drinks afterward at Cafe Ronda at 249 Columbus Avenue between 71 and 72nd Streets.

---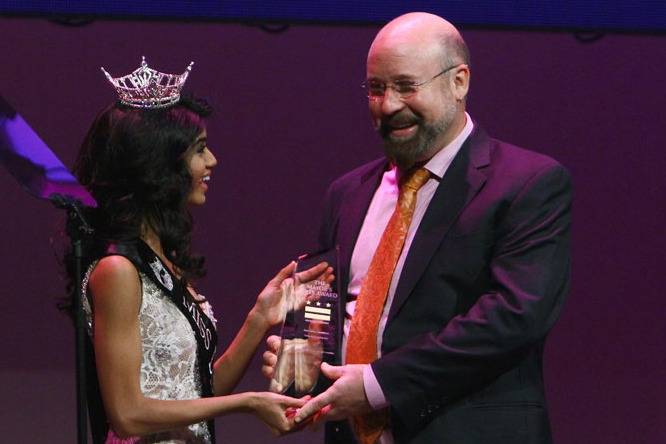 Bindhu Pamarthi presents Composer Brian Wilbur Grundstrom with the Outstanding Emerging Artist Award at the Mayor's Arts Awards in Washington DC. (photo above by EDI Photography) Below with presenters Jonathan Katz and Robin Bronk.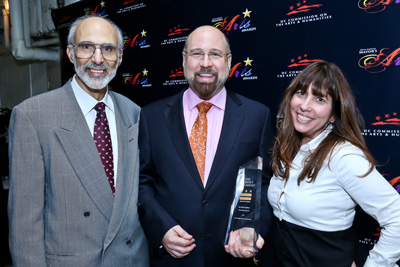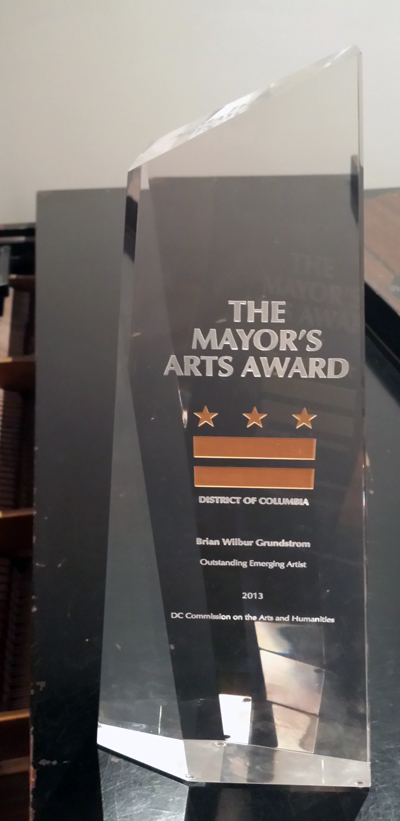 For Whom the Bell Tolls
a new opera


Music by Brian Wilbur Grundstrom
Libretto by David Dorsen
Book by Ernest Hemingway


Listen to draft of Act 1 Scene 3 below. Saxophone replaces voice.
-
Composer Brian Wilbur Grundstrom is writing a full-scale opera to Hemingway's "For Whom the Bell Tolls", with Libretto by David Dorsen.

Hemingway's work is well-known to the public, complete with all the drama necessary to opera: love, betrayal, self-sacrifice.

There are four primary singers: Robert Jordan (tenor), Pablo (bass), Pilar (dramatic mezzo) and Maria (lyric soprano), as well as an additional four singing men in Pablo's band.

The initial phase of the project is to write and professionally record Act One, Scene Three (approximately 25 minutes). Once this recording is finished, a full commission will be sought to complete the entire opera.
---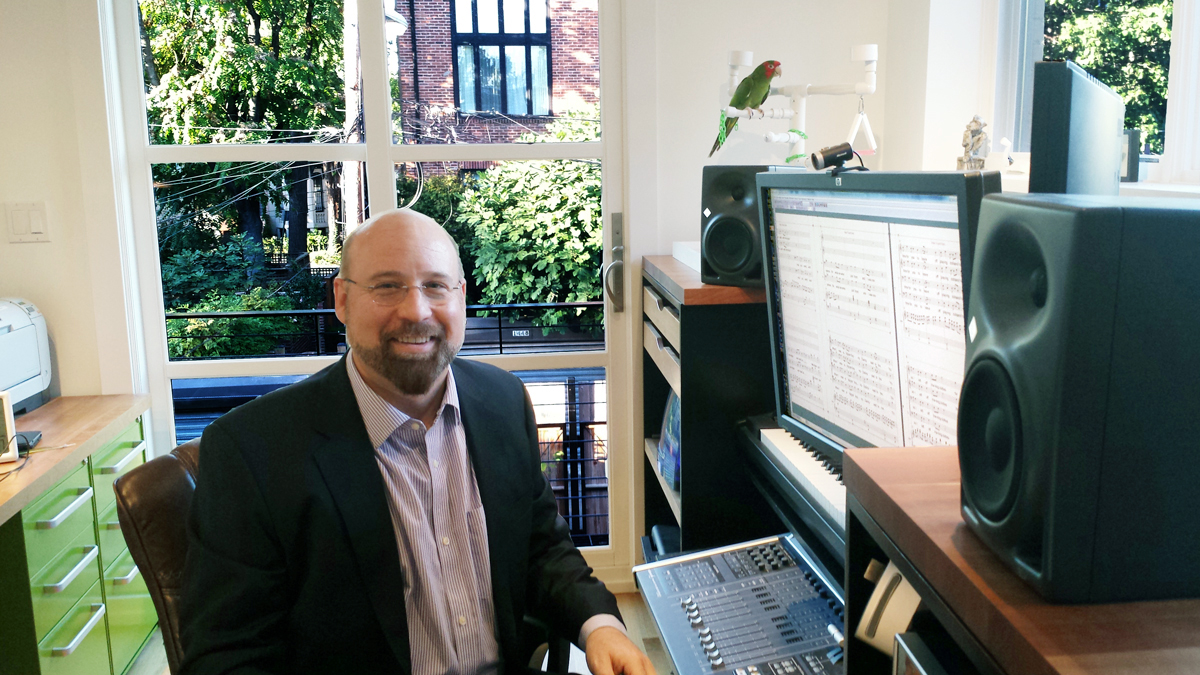 ---
---
The Monopoly Club
a film by Meghan Reynolds

A college student begins dealing prescription medicine to the US Senator he's interning for.
Watch the film
The Monopoly Club Open from Norm Robinson on Vimeo.
---
The Backseat Driver
The Backseat Driver from Jon Gann on Vimeo.
In order to prove to her father that she should be allowed to drive the family car, a newly-licensed teen is tested by a peculiar backseat driver.
---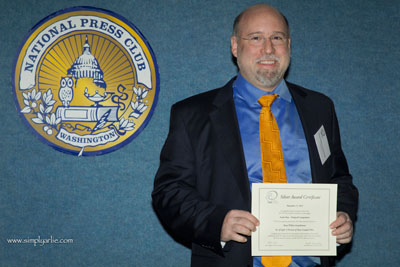 BWG wins Silver Peer Award for Arc of Light score
(photo simplyarlie.com)
ARC OF LIGHT:A Portrait of Anna Campbell Bliss
ARC OF LIGHT: A Portrait of Anna Campbell Bliss traces the broad spectrum of this important artist's life and work, ranging from the aesthetic influences of her early childhood and her ground-breaking career as a Harvard-trained architect to her emergence as a cutting-edge artist whose work fuses an astonishing range of elements, including architecture, mathematics, computer technology, painting, printmaking and calligraphy. The documentary film examines the roots of Bliss's art in the Bauhaus school, which flourished in Germany in the 1920s, and how the Bauhaus artists influenced the development of Bliss's extensive contribution to American modern art.
Black Opal Productions
Cid Collins Walker, Executive Producer and Director
---
A Day at the Museum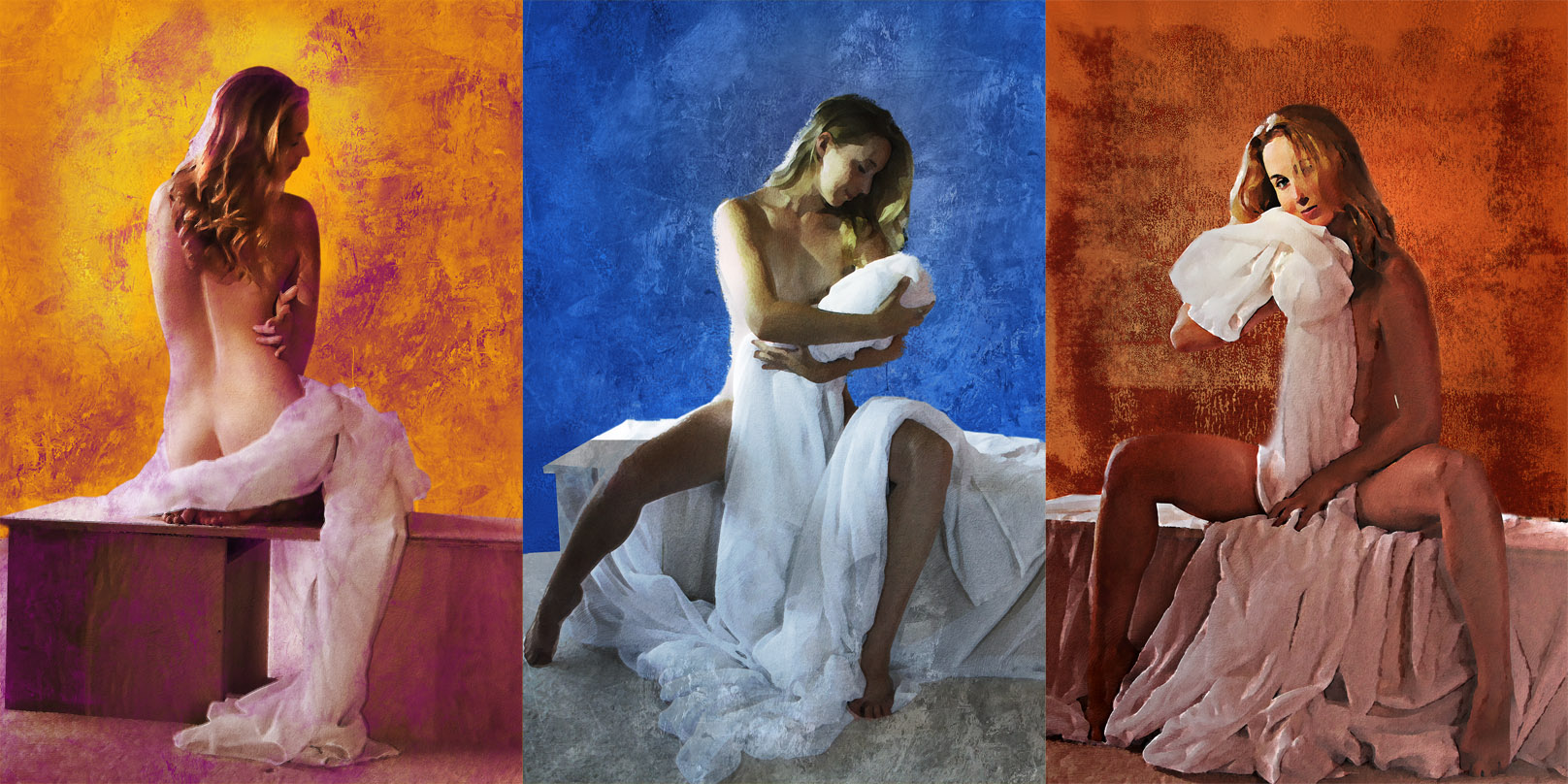 Sunshine portrays the three paintings in
"A Day at the Museum": "Innocence", "Motherhood" and "Sensuality". (photo:Chris Andersen)
Symphony of Arlington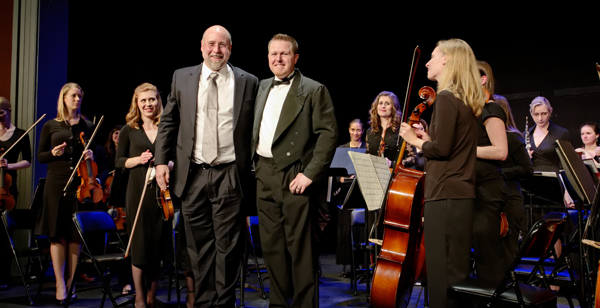 Maestro Jeffrey Dokken and the Symphony of Arlington perform Brian Wilbur Grundstrom's Suite for Chamber Orchestra
This text will be replaced by the flash music player.
---
---
---